PORK 1984
CHAPTER II
A small group of lucky ones manage to break free of the Evil Pig's cordon. Being free now they meet members of the resistance, the same former prisoners of farm factories scattered throughout the country, determined to end the brutal dictatorship.
Together they prepare for the final Battle for Freedom of Colors, and Freedom of OINK!
CLAIM FREEDOM
HOW MUCH
?
Free for all holders of Genesis Porks 1984 + gas
Don't have a Genesis Pork yet? Mint it here
WHAT IS
PORK 1984?
Pork 1984 is a NFT Story Divided in 3 Chapters.
Our plot is based on a Novel "1984" by George Orwell. Thematically, Nineteen Eighty-Four centers on the consequences of totalitarianism, mass surveillance, and repressive regimentation of persons and behaviors within society.
Governments have started taking away more and more of our rights and freedoms. While factories are the only economic opportunity left for our Pork 1984 friends, they are still looking to break out of their boring lives. Many wear the same boring clothes just barely aware of what happiness is while only the highest members of society can afford the best in life.
The time is now, so join the Revolution as we rise up and Oink for freedom!
What unites all the collectors — they are all people of freedom.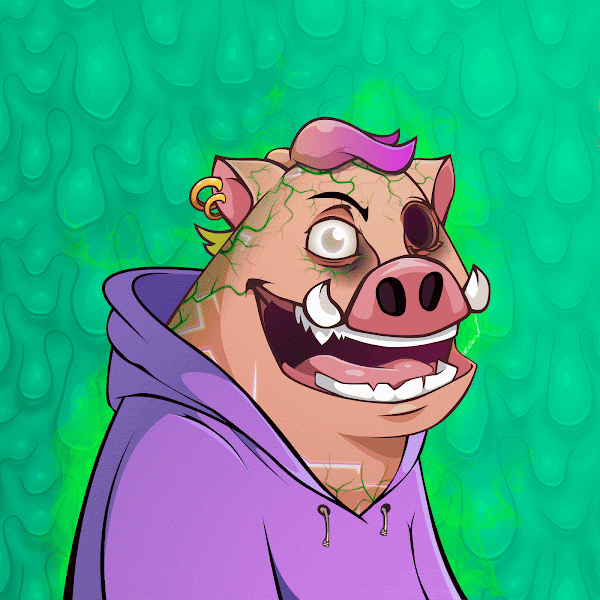 HOW WILL I USE MY
VAXXED PORK?
Once we release Chapter III you will be offered to combine either your Genesis Pork or your Vaccinated Pork.
First option
will
Upgrade
your Pork NFT in Chapter III with new Ammunition and traits.
Second option
will
Mutate
your Pork with completely new Art, which will make it MORE than just Unique.
INTELLECTUAL
PROPERTY
When you buy the Genesis Pork 1984 NFT you own the IP (Intellectual Property) and all commercial rights as long as you retain ownership so feel free to get as creative as possible and utilize this opportunity.